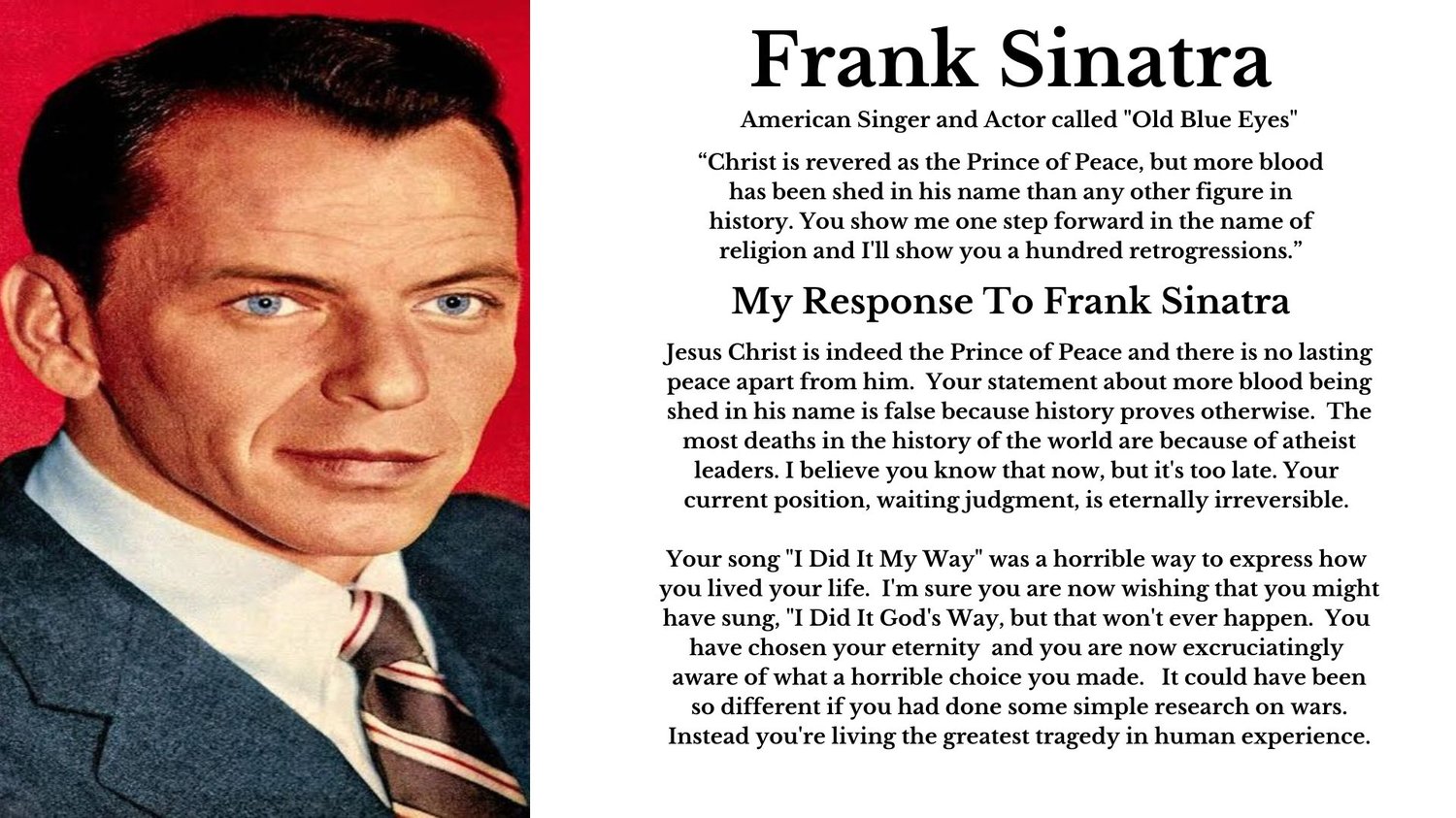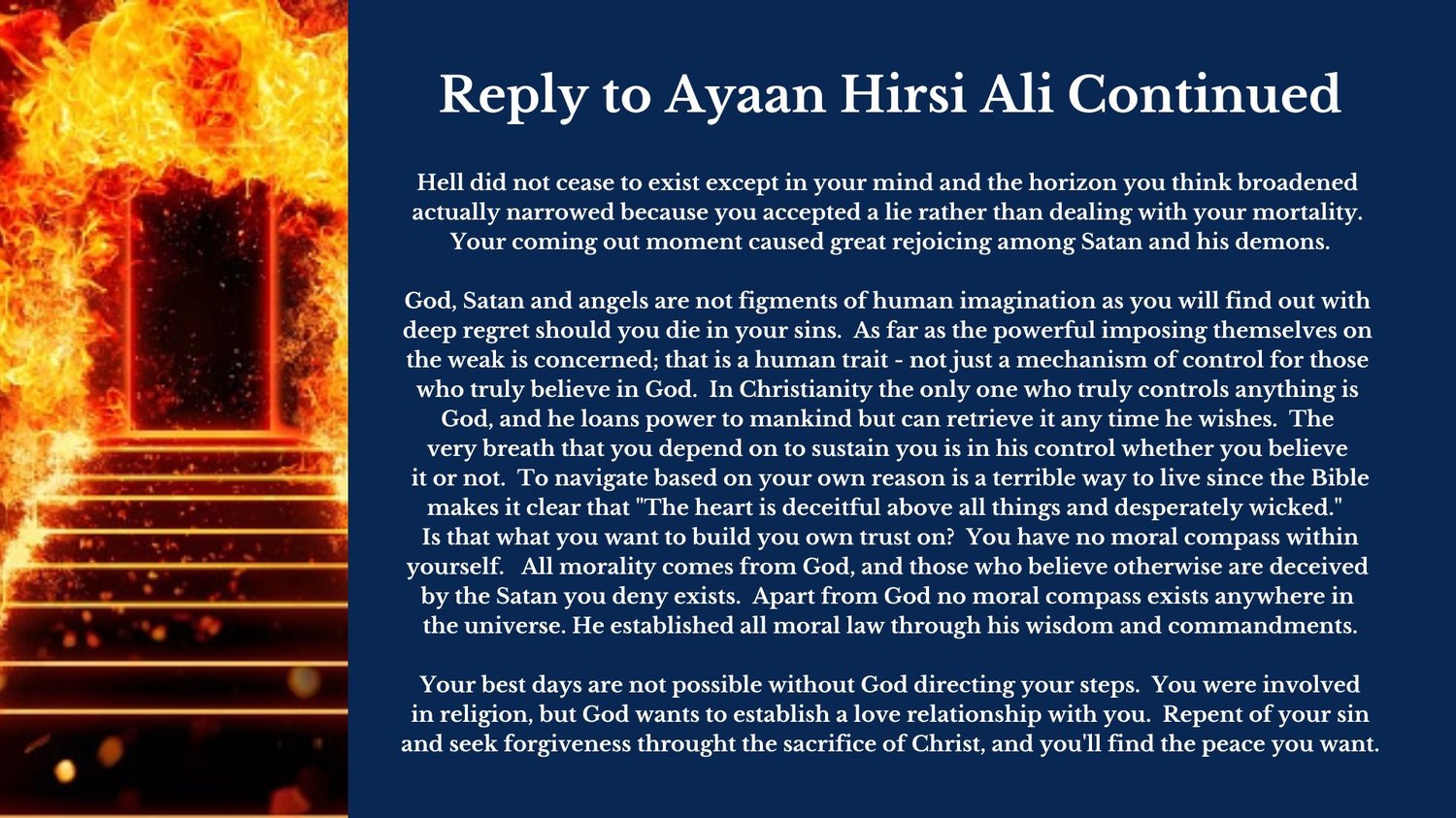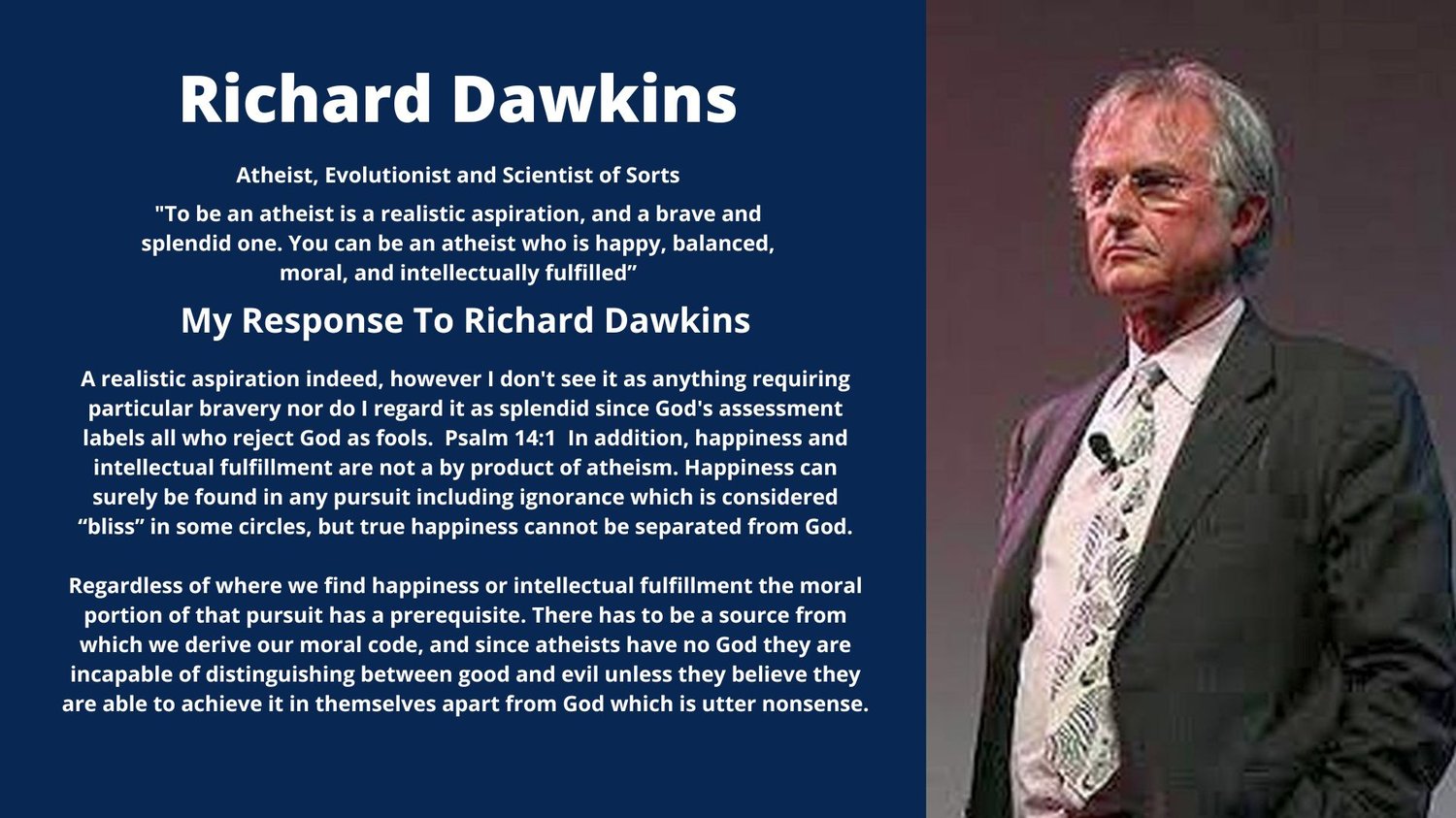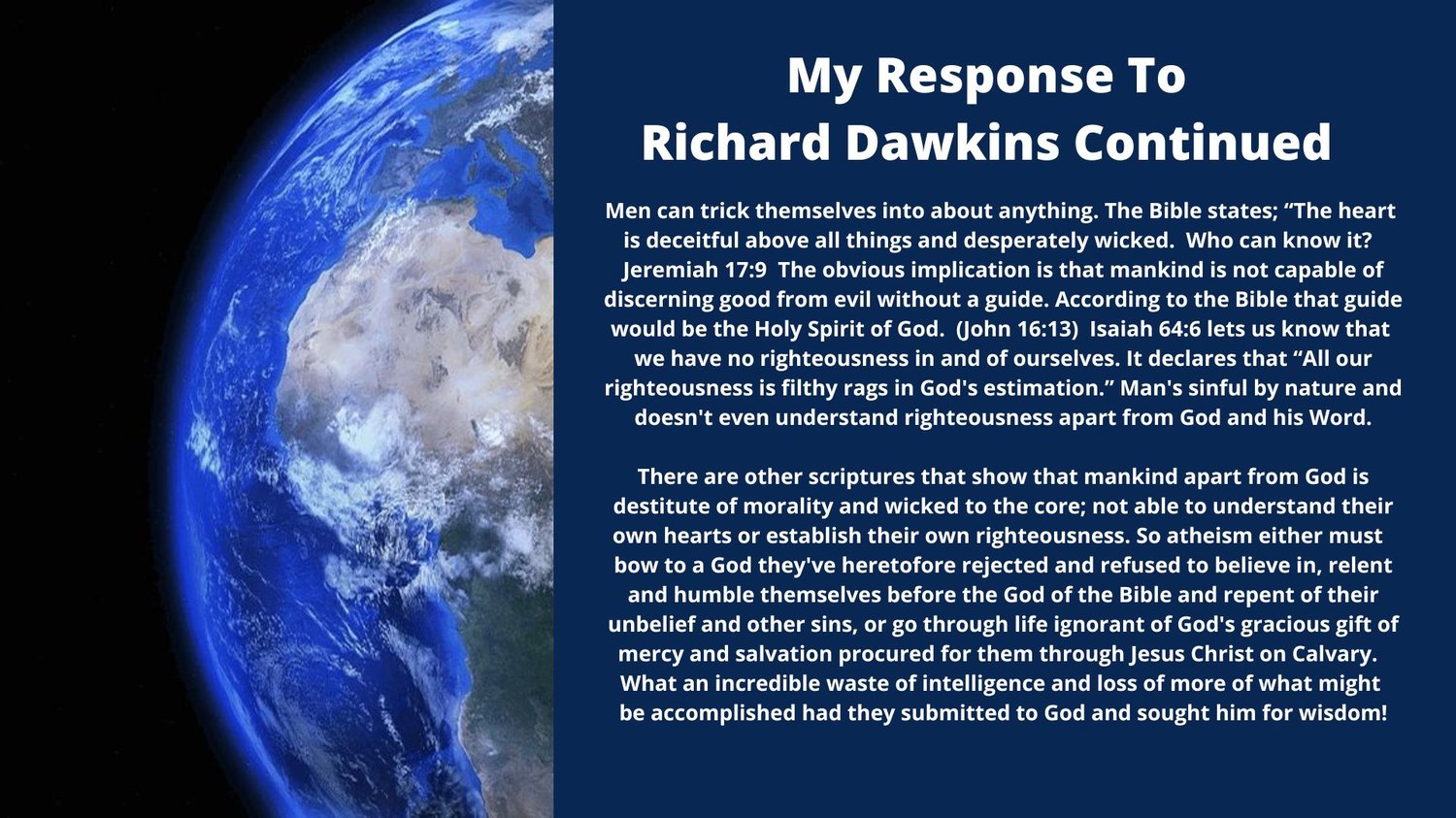 Answering Unbelievers Book On PDF
A NEW RELEASE  CREATED BY C R LORD CHALLENGING UNBELIEF 

44 page PDF challenging unbelievers past and present to re-examine their views   

This is a book challenging 31 statements regarding religion from famous atheists and people from other venues in life.  As the pictures show people from the distant past and the not so distant past and present times are included.  From Edward Gibbon to Frank Sinatra and Brad Pitt to Movie icon Ian McKellan and evolutionist Richard Dawkins.  A great tool to counter most unbeliever's arguments.