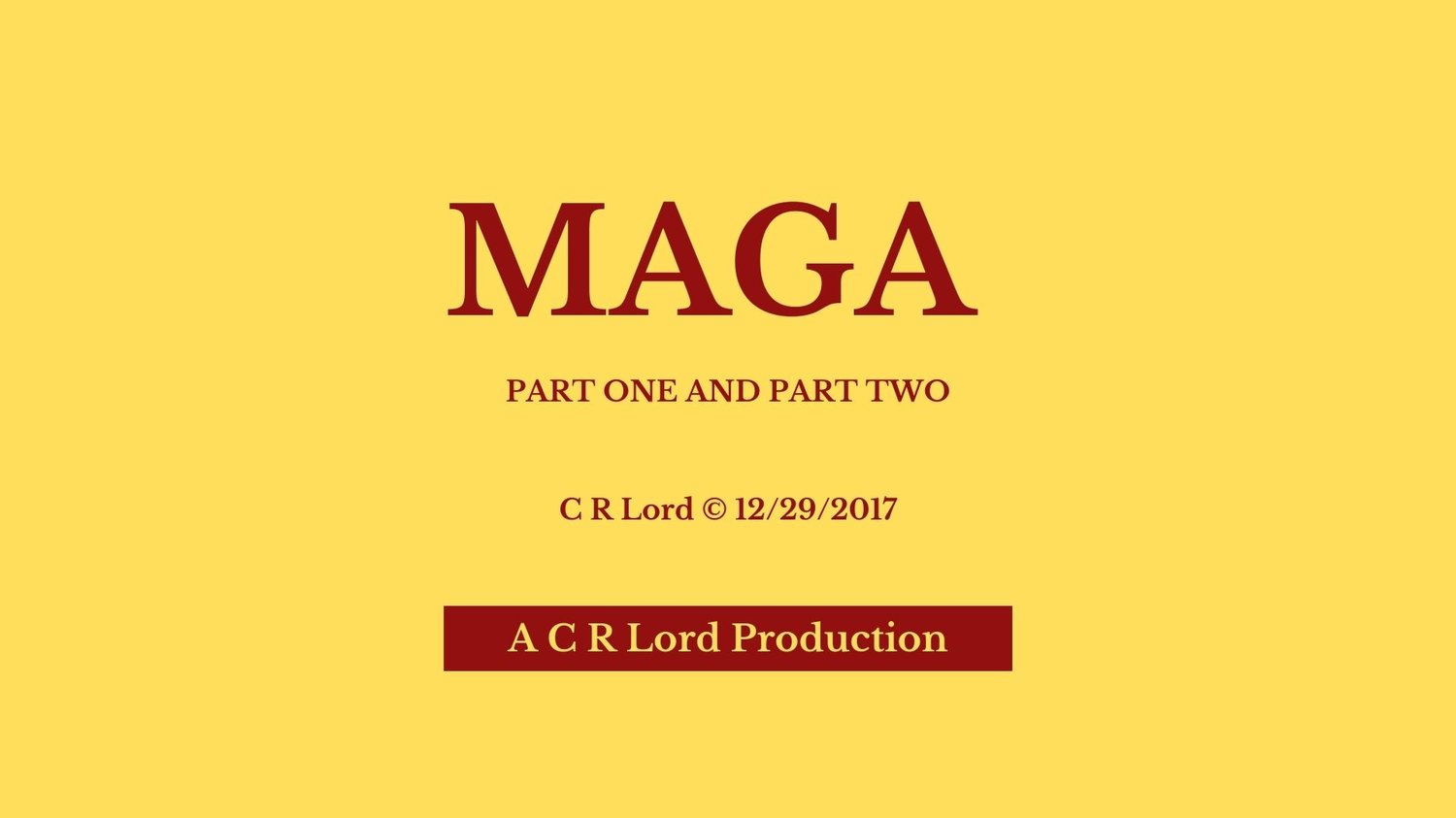 MAGA by C R Lord
THIS IS THE ORIGINAL COPYRIGHTED AND PUBLISHED CREATION OF CR LORD

This is a 20 verse poem to honor a businessman who came to expose and destroy our enemies.
The poem has a cover page, parts one and two and an author page.

THIS IS A POEM DEPICTING A HISTORIC EVENT THAT WILL LIVE IN MEN'S MEMORIES BECAUSE IT'S A SAGA OF A MAN DETERMINED TO BRING VICTORY OUT OF CHAOS AND SUCCEEDING.

The story in this poem only speaks of the beginning of the battle and the first four years, however the battle remains and will be fought and won as this patriot teamed with citizens and the military to win.  Bound to be remembered as the greatest military operation in world history for a long time to come.